Back to top
ALULA MOMENTS
WE ARE PUTTING THE 'U' IN ALULA
Are you intrigued by what is old? Excited by what is new and brilliant? Do you long for the thrill of adventure, the silence of the earth, or the stimulation of mind and body? AlUla invites you to find yourself and indulge your passions. The coming months are filled with experiences that feed all of these senses. Come find yourself at AlUla and enjoy an unmissable selection of music, art, heritage, adventure, culture and food.
March 17th - March 27th 
AlUla Wellness Festival
For something a little more lively, the Eco-Trail returns to AlUla, and AlUla Oasis Fitness Infusion will offer you daily doses of endorphins in the form of expert-led group classes. AlUla Wellness Festival will run from March 17th to March 27th.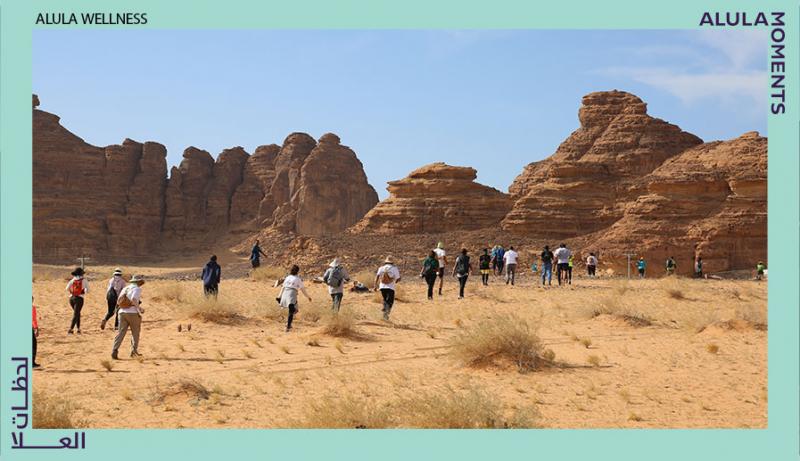 March 17th  - March 27th
AlUla Wellness Festival
Leaning into AlUla's history as a place for respite and relaxation, AlUla's cultural oasis will become a focal point for wellness.
March 17th - March 27th
AlUla Wellness Festival
A stunning new Garden of Moments experience will use the elements of the environment interacting with space, light and sound in thought-provoking installations. In March 2022, a Five Senses Sanctuary will offer a full range of mind, body and soul experiences from expert yoga, meditation and mindfulness practitioners.